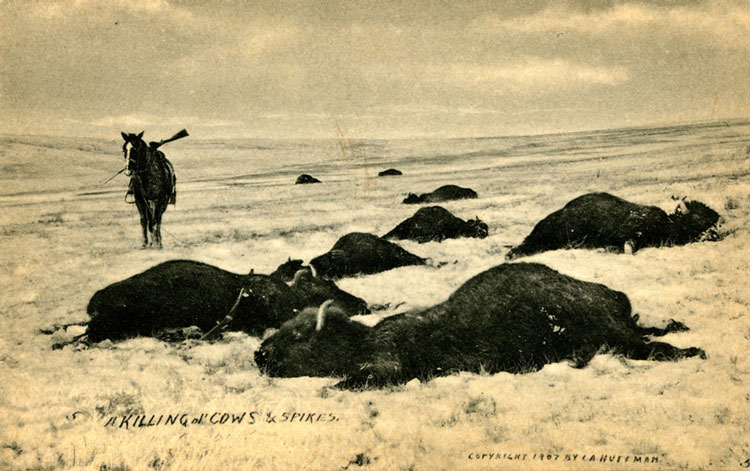 A Killing Cows & Spikes-1907
In 1907 he issued a series of 25 numbered cards printed in "mezzotint" style which was similar to the collotype process. These cards were printed "to the edges" with no border.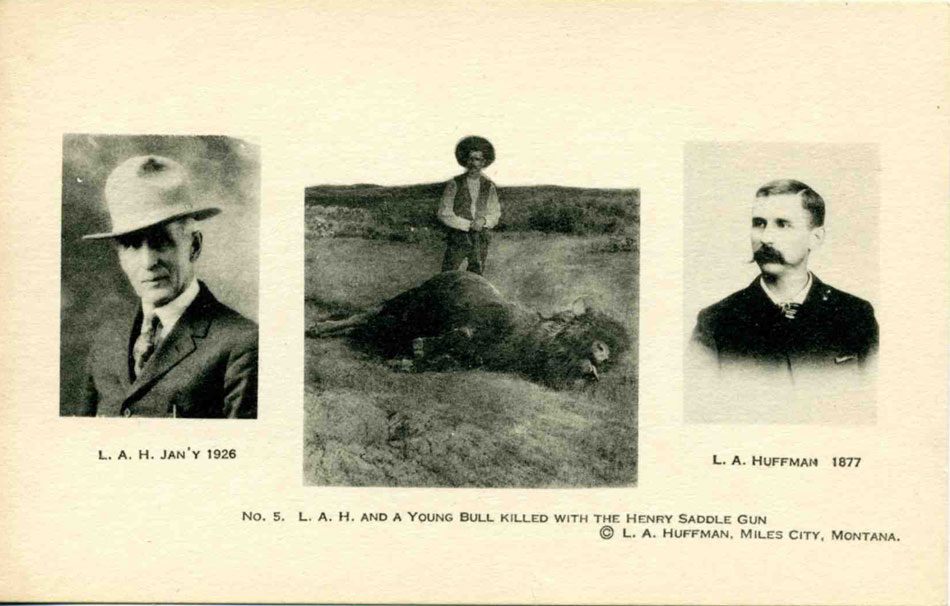 Three Views of L.A. Huffman-1926
In 1926 he issued a set of 15 numbered cards, printed in halftone style, each with a white border. These were usually sold in sets (for 50¢!) and issued in a special envelope.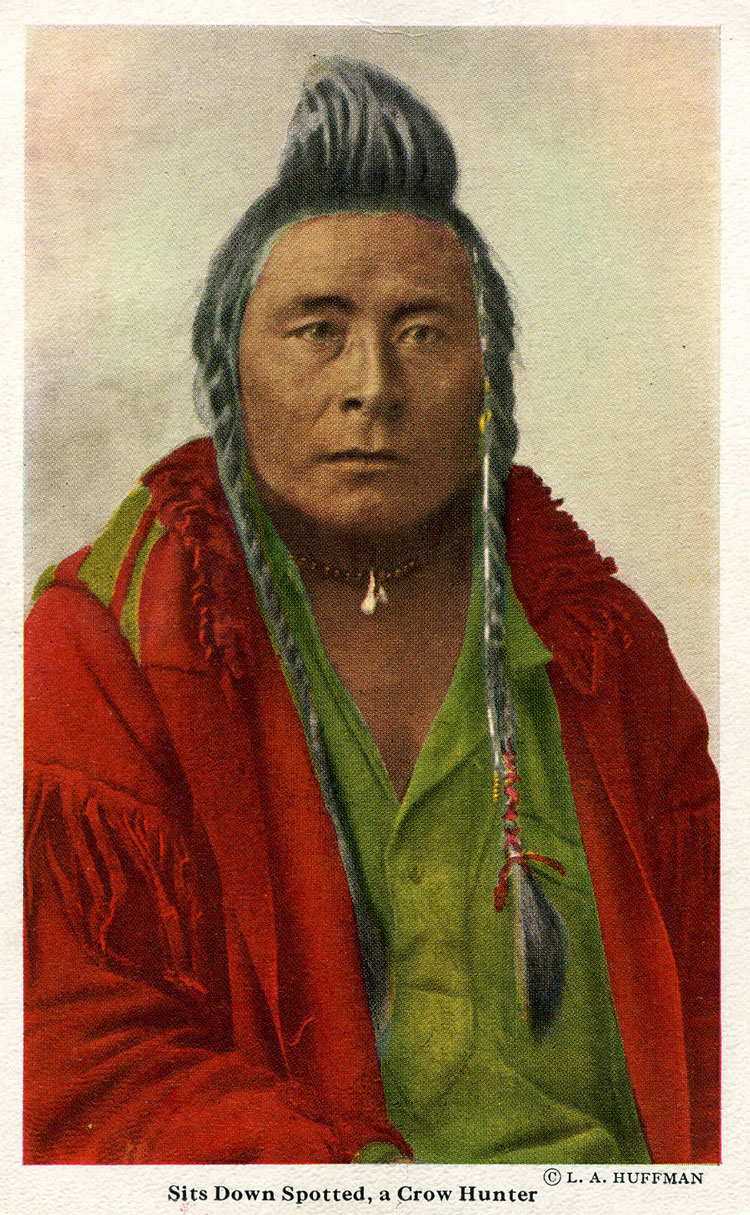 Sits Down Spotted-1928
In 1928, in collaboration with the Northern Pacific Railroad, five cards were produced. These were printed in color and had the NP logo on the reverse side.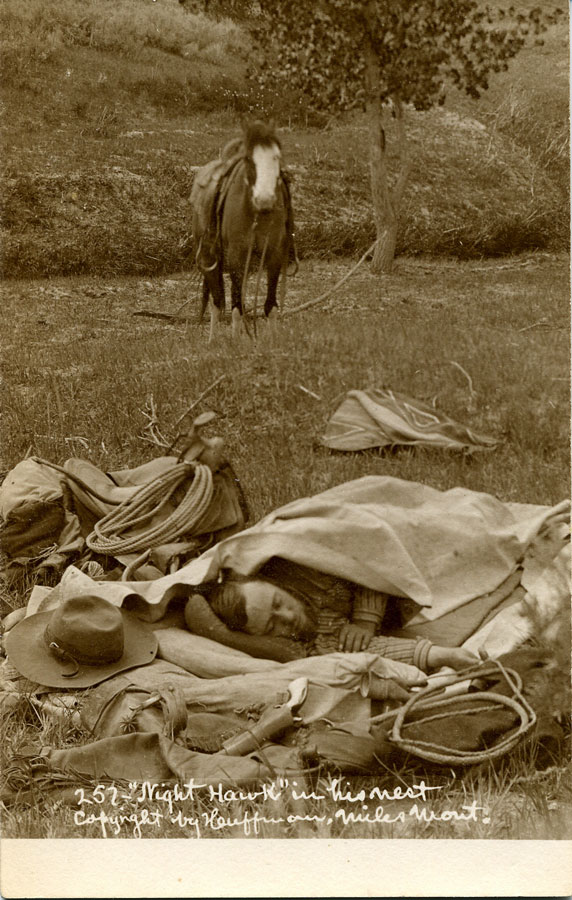 Real Photo Postcard-1905-1912
In addition to the 3 types of printed cards, he also produced an unknown number of "real photo" postcards from about 1905 to 1912. Today these cards are very scarce and, of all the different photo formats used by Huffman, the "real photo" postcard is one of the most difficult to find.